The draw rate keeps rising, and it's been years since anybody at the top even lost a game.
When I started playing Freestyle,12 years ago, this was the picture: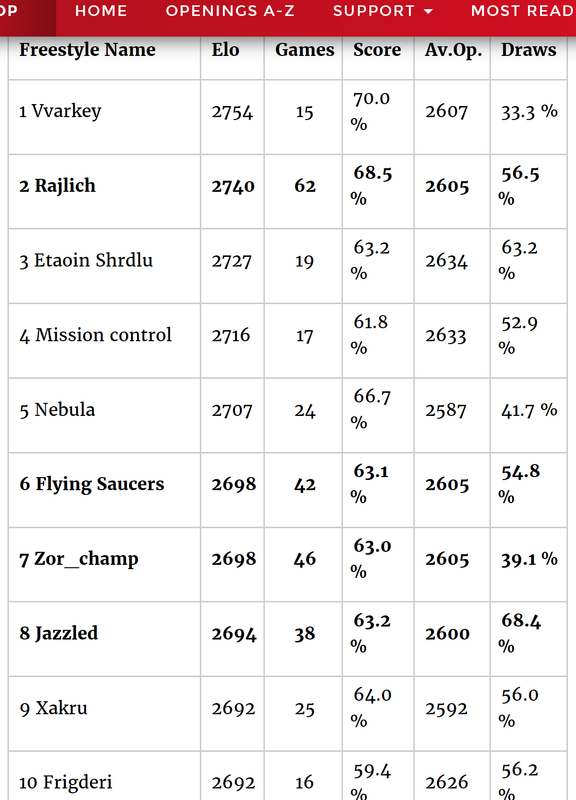 Nothing radically different, from what we can see in correspondence chess.
By 2012, I was already at the top and losing 0 games. And yet, it felt like I could lose a game, and true enough, with a 100+ games accumulated, I finally lost one in 2014.
Then came the ICUC a couple of years ago, where only a couple of games were
legitimately
lost among the top 20 players, that's a draw rate of 99%+. My overclocked 5820K was one of the engines that didn't loose a game, but it needed a long TC, nearly 200W and my private DB to accomplish that.
Fast forward to yesterday's 40th EMT, and I was able to replicate that at a rapid TC, with an
i5-8250U
and some public books.
And yet, people insist that the draw death of chess isn't here.